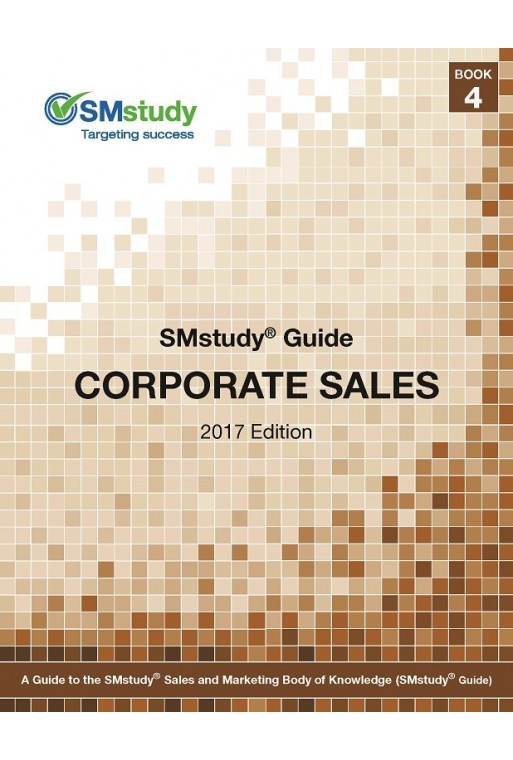  
Corporate Sales Body of Knowledge Guide, 2017 (e-book)
A Guide to the Corporate Sales Body of Knowledge (DMBOK®)
E-BOOK | 2017 Edition

EDDS Consulting, Pakistan is an Authorized Training Partner with VMEdu Inc, USA and SMstudy USA. We provide Foundation and Advance level certifications is Digital Marketing, Marketing Strategy, Marketing Research, and Corporate Sales.[/caption]
Corporate Sales Guide
2017 Edition
Corporate Sales Guide book of the SMstudy® provides a framework for use in the planning and execution of the Corporate Sales Strategy for a company's products and services. This body of knowledge has been created from the collective insights of 40+ experts and is applicable to companies of any size in all industries.
---
SMstudy's Corporate Sales certifications confirm a working knowledge of a framework for effectively managing the corporate sales efforts in any organization.
Reviews
No customer reviews for the moment.